Seniors – Welcome to Season 2018
Beaconsfield FC looks forward to the coming season with lots of optimism after a busy off-season, and with the 2017 premierships of our U/19's and Ladies teams to build on.
The coaching team is as follows – Seniors – Leigh McQuillan; Reserves – Mitch Welsh; U/19's – Luke Young; Senior Womens – Scott Hilton. (Luke & Scotty are coming off premiership seasons in their first coaching stints at Beaconsfield senior club).
On field there are many new faces & amongst the new-comers are Reserves Coach Mitch Welsh (replacing Justin Stanton who has taken on the senior coaching role at The Basin). Other new faces are Nathan Langley (Cora Lynn), Luke Marchetti & Mitch Wallace (Red Hill), Riley Welsh (Yarrawonga), Matt Homfrey (Noble Park), Sean Dwyer & James Munro (Casey Demons – subject to VFL requirements). The Johnston twins are returning to Beacy on a full time basis, after sharing the Best & Fairest in Casey's development team.
On the departure list, the biggest name is Daniel Mislicki, who has retired after an injury-affected 2017 and Slicka has taken up an assistant coaching role at Noble Park, and we wish him well and look forward to his return in the future.
Congratulations to another of our junior graduates in Georgia Gee, who has made her debut with Carlton FC in the 2018 AFLW season. The Gee family has had a long association with Beacy thru Georgia's grandfather, Tony, and her dad Matty, and brother Jayden.
There is lots of talent at Beacy for the 2018 year and the season kicks off on 7th April against Berwick, with practice matches scheduled at Holm Park on Friday 2nd March, and Saturdays 17th & 24th March. Local residents are assured of a warm welcome & a great family day of local footy at Beaconsfield this year.
Tigers come to Holm Park
The reigning premiers, Richmond, came to Holm Park in January for an open training session, and kids clinic. This was a most successful day with thousands of delirious Tiger fans (young & old) greeting their premiership heroes. Holm Park will again host a couple of Richmond VFL games in 2018; Sat. May 19th vs Sandringham & Sat. 14th July vs North Melbourne.
Car Park sealed
Another major improvement has been completed at our complex over summer with the car park being sealed & additional pathways installed. We are most grateful to the government  bodies for their financial support and also to our own Beaconsfield Club Board of Management for their work in securing the grants.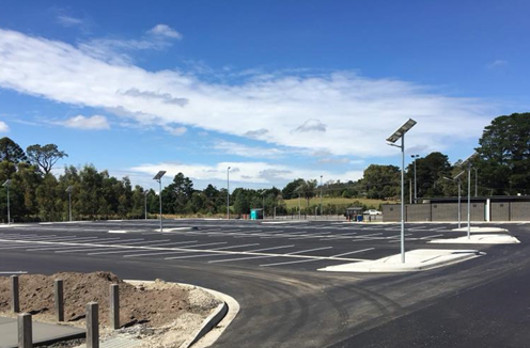 Sponsorship
There are numerous options for local businesses wanting exposure at Holm Park which hosted the SEFNL 2017 grand final and will host VFL & TAC events this year. Please contact Geoff McGowan on mobile 0410 446 988 for all the details.
Past Players & Officials Annual luncheon
This year the group will be holding their annual luncheon on Sat 21st April when we play Narre Warren. The theme will be the 1980's & 90's and we are keen to get a great turn up from those associated with these decades. Please contact Lawrie Canning by email lawrie.canning@optusnet.com.au or mobile 0437 285 795 for all information.
In 2017 some great Beacy names from the 1950's came along to our annual gathering sharing stories of the town & footy club from those days pictured below.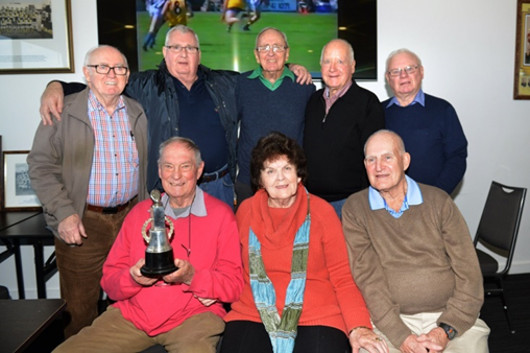 Juniors – Welcome to the 2018 footy season.
Happy New Year to our Beaconsfield Community.
Our club has grown yet again this season, with a total of 552 registered players, and still a few more to come. Due to the large retention of our U17 players, we are now going to be fielding four U17 teams. Another change to our teams, is that we will have four girls teams:- U12, U14, U16 and U18. This has come about due to the increasing popularity of women in football.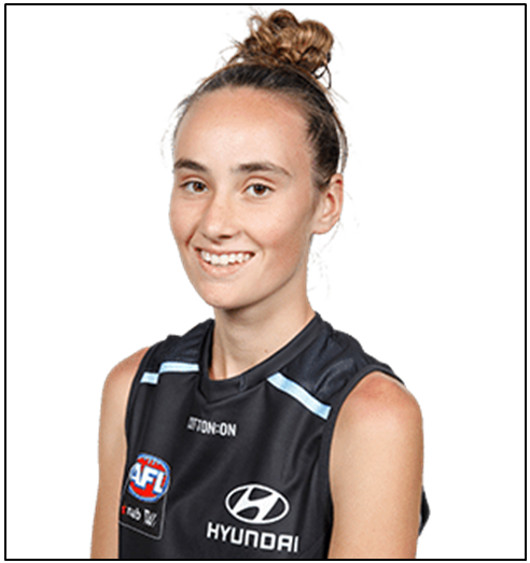 Speaking of women in football, we are extremely proud that one of our own young women was drafted, at pick 12, into the Carlton AFLW team.
Congratulations Georgia Gee, we look forward to seeing more of you on tv as you make your mark in your elite career.
We would like to welcome our new Coaching Director Simon Bryson, to the team. Simon brings a lot of football knowledge with him, and will be a great asset to our coaches, as well as the committee.
Our club is still looking to fill our Treasurer role. If you have some knowledge of finances, please contact Carolyn at treasurer@beaconsfieldjfc.com.au. She will be able to provide you with more details of what is involved.
We look forward to seeing our Beacy members at our family nights throughout the season.
Our first round is due to kick off on Sunday 15th April 2018. We wish all our players a successful season. Please remember that success is not solely defined by the wins, but whether you as a player have grown in development and skills.
Ben De La Rue