Due to the COVID 19 pandemic, unfortunately we are unable to hold our annual Anzac Memorial Service.
However, to mark this day Beaconsfield Progress Association will be flying our flags and placing wreaths on the Cenotaph and the Avenue of Honour Plaques.
Each year we have a Memorial Address at our service to remember one of our local servicemen or women. This year we are remembering Joseph Stanislaus Grogan who served in World War II. His story written by Penny Harris Jennings follows.
Grogan, Joseph Stanislaus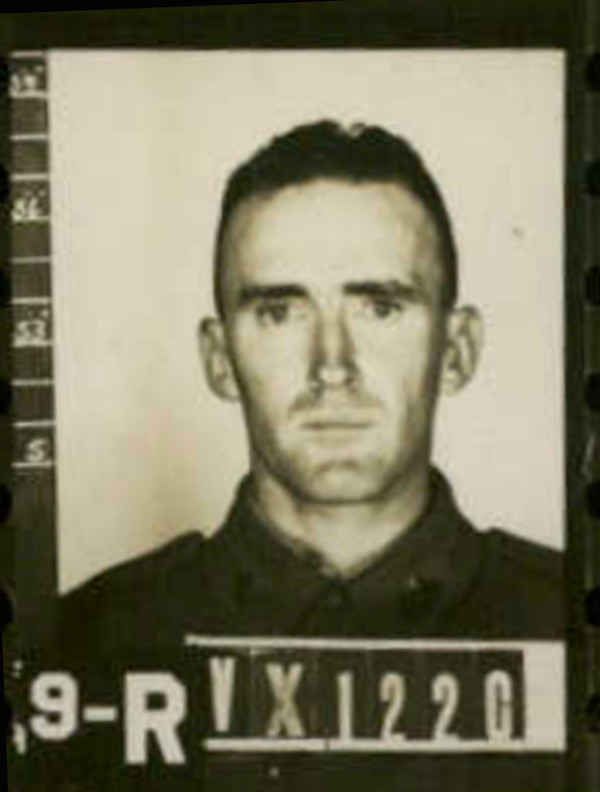 Approximately 90 years ago the Grogan family came to Beaconsfield to farm.
Michael and Gertrude Grogan had six children, most born in Benalla, Victoria. On moving to Beaconsfield, the children were grown and only the eldest two children Mary and Joseph came with them to farm the property known as "San Antonio", Clyde Road, Beaconsfield.
The family settled into their new life. While Michael and Joseph both farmed the property, Joe, as he was called by family and friends, was also regularly employed as a Bridge Construction worker. He was also a keen cricket player and joined the local team.
This new life was short lived with the announcement of World War II. Joseph enlisted with the Australian Army on 21 October 1939 and was "taken on strength". In November his soldier training commenced at Puckapunyal and in December he was transferred to Ingleburn Army Camp, New South Wales.
In mid 1940 Joseph embarked from Sydney and disembarked in readiness for war, in Gourock, Scotland. Deployment to the Middle East came in late December and he was stationed there for several years until the November of 1942, when he was severely wounded with "a penetrating shell wound to the abdomen".
Joseph survived and on 9 January 1943 was assessed as "unfit". He boarded the hospital ship "MS Oranje" for the long journey home to Melbourne and was admitted to Heidelberg Military Hospital.
Joseph endured a protracted recovery, convalescing at numerous locations, "Stonnington" in Malvern, the "Cottage by the Sea" in Queenscliff and a hospice at Portsea.
Michael, Joseph's father, realised that it would not be possible for Joseph to return and work the farm in Beaconsfield, so with the dream of a prosperous life on the land over, the family returned to the inner suburbs of Melbourne.
Joseph was eventually able to work as a French polisher in Caulfield. He married Veronica Doyle and they had three sons, Michael, John and Gerard.
On 5 November 1987, Joseph Stanislaus Grogan, born 18 December 1911, Service No VX1220, passed away at the Huntly Close Nursing Home, Glenhuntly, Victoria.
His younger brother, Father Kevin Grogan, Service No NX205421, once quoted by John Henry Newman:
May he support us all day long, till the shades lengthen, and the evening comes, and the busy world is hushed, and the fever of life is over, and our work is done! Then in his Mercy may He give us a safe lodging, and a holy rest, and peace at last.