Beaconsfield Banner Advertising – 2021
The Banner is published quarterly in early March, June, September and December by the Beaconsfield Progress Association (BPA)
The Beaconsfield Banner is distributed via a combination of black and white hard copy, available at specific businesses in the Beaconsfield Township and color online via the BPA website.
The website Banner is also cross promoted using posts with links from the BPA Facebook page.
Businesses who purchase advertising space will receive the added bonus of having their business details added to the BPA website Business Directory at no charge at www.beaconsfield.org.au
Cost of advertising per issue
Pricing per edition for advertising in the Beaconsfield Banner is as follows:
| Size | B&W | Colour |
| --- | --- | --- |
| ½ page advertisement | $100 | $150 |
| ¼ page advertisement | $50 | $80 |
| Business card advertisement | $30 | $50 |
Subject to space and demand, we are open to including free advertorials for our half and quarter page advertisers.  This allows businesses to introduce or explain their business to the community.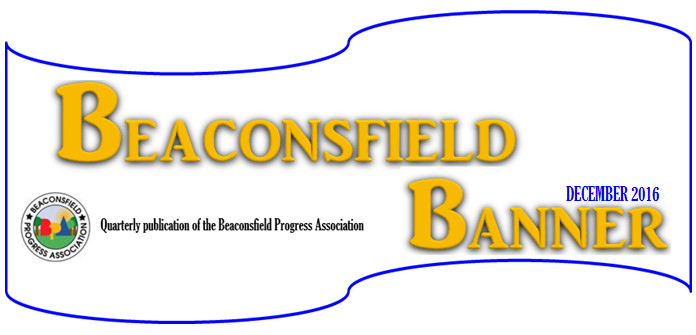 How to submit  your advertisement
Enquiries to Suzanne Brewer 0418 554 327
Email: banner@beaconsfield.org.au
Advertisements should be submitted as a JPG or Word document email attachment.
Please arrange to forward your advertisement and your completed payment slip to Beaconsfield Banner Advertising, PO Box 217, Beaconsfield Vic 3807.
Cheques payable to Beaconsfield Progress Association Inc.
Payment by direct deposit to BSB 633108 A/C No.138352257 A/C Name Beaconsfield Progress Association Inc. Please use  the advertising business name to help us identify your deposit.
Advertising must be paid prior to printing deadlines: 7 Mar, 21 May, 21 Aug and 21 Nov
If you would like further information please do not hesitate to contact us using the contact details above.