Service number V117120 Australian Army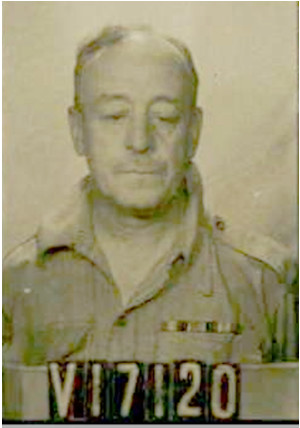 After serving in World War One, David lived at Holm Park with Ada Armytage. David assisted Ada with her functions which included charity balls, debutante balls, fundraisers and the boy scouts.
David Bonette owned the land where the Beaconsfield War Memorial now stands. He sold the land for a "token" amount to the Council to enable the memorial to be in a central position in Beaconsfield.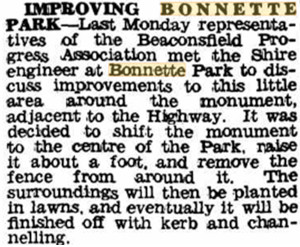 Wednesday 24 March 1954.
David Bonette died on 5 April 1954 at Parkville Victoria. On the 5 April he was cremated at Fawkner Cemetery.
| | |
| --- | --- |
| Name | BONETTE Leonard David |
| Service Number | V117120 Australian Army |
| Rank | Corporal |
| Unit | 70 Dental Units |
| Conflict | Second World War 1939-1945 |
| Date of enlistment | 4 July 1941 at Royal Park Melbourne |
| Locality on Enlistment | Gardenvale Victoria |
| Served | Papua New Guinea |
| Date of discharge | 7 January 1944 |
| Medals awarded | War Medal 1939-1945 and Australian Service Medal 1939-1945 |
| Born | 16 November 1895 at Geelong Victoria |
| Parents | James Herbert Bonette and Molly Anastacis O'Loughlan |
| Married | Elsie Maisie Fairthorne on 7 July 1915 and divorced in 1923 |
| Occupation | Unknown |